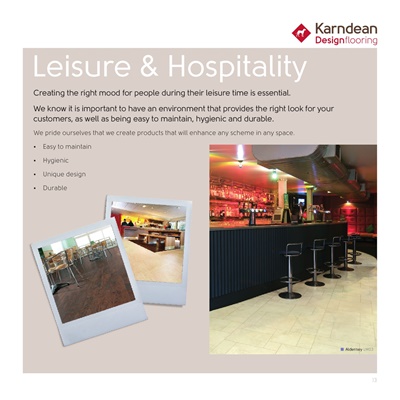 Leisure & Hospitality
Creating the right mood for people during their leisure time is essential.
We know it is important to have an environment that provides the right look for your
customers, as well as being easy to maintain, hygienic and durable.
We pride ourselves that we create products that will enhance any scheme in any space.
• Easy to maintain
• Hygienic
• Unique design
• Durable
Alderney LM03
13