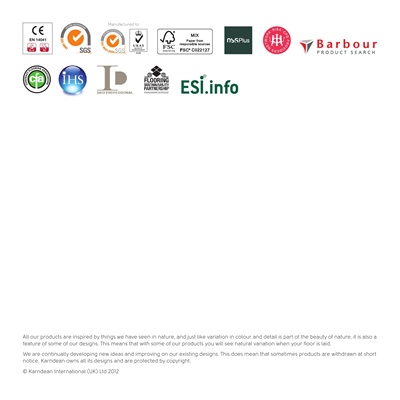 Manufactured to:
7EN 14041
RZ
All our products are inspired by things we have seen in nature, and just like variation in colour and detail is part of the beauty of nature, it is also a
feature of some of our designs. This means that with some of our products you will see natural variation when your floor is laid.
We are continually developing new ideas and improving on our existing designs. This does mean that sometimes products are withdrawn at short
notice. Karndean owns all its designs and are protected by copyright.
© Karndean International (UK) Ltd 2012