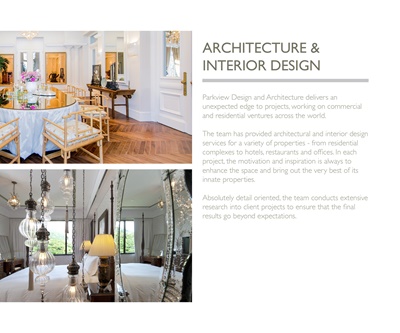 Parkview Design and Architecture delivers an
unexpected edge to projects, working on commercial
and residential ventures across the world.
The team has provided architectural and interior design
services for a variety of properties - from residential
complexes to hotels, restaurants and offices. In each
project, the motivation and inspiration is always to
enhance the space and bring out the very best of its
innate properties.
Absolutely detail oriented, the team conducts extensive
research into client projects to ensure that the final
results go beyond expectations.
ARCHITECTURE &
INTERIOR DESIGN