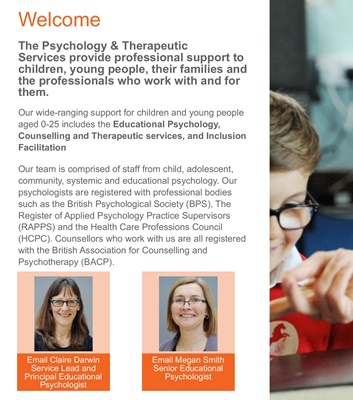 Welcome to Your Finance Toolkit
I am delighted to welcome you to the Schools' Choice Core
Finance Service.
With a wealth of experience in providing finance support to
academy trusts, we have developed our solutions to support
finance directors, new CEO's and Academy Trust finance teams.
We are constantly updating our core finance portfolio to ensure
it reflects ongoing developments and updates in statutory
reporting and financial requirements.
I am pleased to enclose your toolbox of finance solutions and to introduce you to our
dedicated finance helpline team.
With unlimited access to the helpline and all our self-service solutions, we very much
look forward to supporting you throughout the academic year in the smooth financial
management of your Trust.
Jo Browning- Helpline teamleader, Barbara Bonello- Finance Technician, Lisa MelltonFinance Technician,
Tracey Pallant- Finance Technician
Our helpline is available Monday- Thursday 9:00 am- 5:00pm. Friday 9:00 am- 4:30pm
Kind regards
Julie Dorling
Core Finance Services Manager