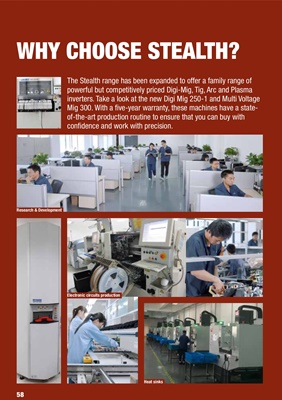 WHY CHOOSE STEALTH?
The Stealth range has been expanded to offer a family range of
powerful but competitively priced Digi-Mig, Tig, Arc and Plasma
inverters. Take a look at the new Digi Mig 250-1 and Multi Voltage
Mig 300. With a three-year warranty, these machines have a stateof-the-art production routine to ensure that
you can buy with
confidence and work with precision.
Research & Development
Electronic circuits production
Heat sinks
58