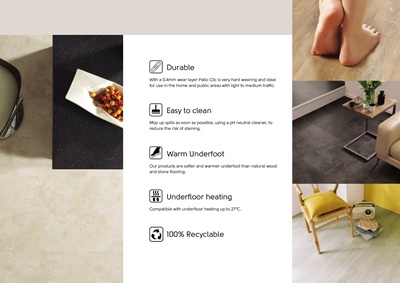 Easy to clean
Mop up spills as soon as possible, using a pH neutral cleaner, to
reduce the risk of staining.
Warm Underfoot
Our products are softer and warmer underfoot than natural wood
and stone flooring.
Durable
With a 0.4mm wear layer Palio Clic is very hard wearing and ideal
for use in the home and public areas with light to medium traic.
100% Recyclable
Underfloor heating
Compatible with underfloor heating up to 27°C.
4