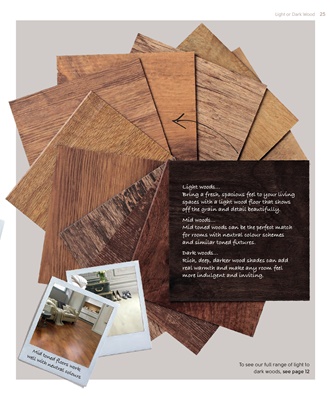 Light or Dark Wood 25
Light woods...
Bring a fresh, spacious feel to your living
spaces with a light wood floor that shows
off the grain and detail beautifully.
Mid woods...
Mid toned woods can be the perfect match
for rooms with neutral colour schemes
and similar toned fixtures.
Dark woods...
Rich, deep, darker wood shades can add
real warmth and make any room feel
more indulgent and inviting.
Mi
well d toned
with fl
neu oors w To see our full range of light to
tral or
colo k dark woods, see page 12
urs