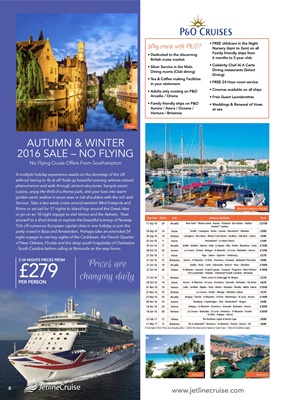 Cleveland
Atlanta
New
Orleans
Houston
Memphis
Little
Rock
San
Antonio
Fort
Worth
El Paso
Dallas
Austin
Tucson
Flagstaff
Albuquerque
Denver
Salt Lake
City
Omaha
Quincy
San Francisco
Oakland/
Emeryville San Diego
Los Angeles
Sacramento
Bakersfield
Jacksonville
Miami
Tampa
Orlando
Seattle
Portland
Cincinnati
St. Louis
Kansas
City
Chicago
Indianapolis
Milwaukee
Montréal
Grand
Rapids
St. PaulMinneapolis
Detroit
Boston
Portland
St. Albans
Buffalo
Philadelphia
New York
Pittsburgh
Washington, DC
Baltimore
Oklahoma
City
Spokane
Vancouver
East
Glacier
Park
Grand
Forks
Wolf
Point
Reno
Charleston
RaleighNewport News
Olympic Nat. Park
North
Cascades
Nat. Park
Glacier
Nat.
Park
Mt. Rainier
Nat. Park
Crater Lake
Nat. Park
Lassen Volcanic
Nat. Park
Redwood
Nat. Park
Yosemite
Nat. Park
Kings Canyon
Nat. Park
Channel Islands
Nat. Park
Joshua Tree
Nat. Park
Great Basin
Nat. Park
Canyonlands
Nat. Park Mesa Verde
Nat. Park
Great Sand
Dunes
Nat. Park
Capitol Reef
Nat. Park
Arches
Nat. Park
Zion
Nat.
Park
Bryce Canyon
Nat. Park
Death Valley
Nat. Park
Grand Canyon
Nat. Park
Petrified Forest
Nat. Park
Saguaro
Nat. Park Carlsbad Caverns
Nat. Park
Guadalupe Mts.
Nat. Park
Yellowstone
Nat. Park
Grand Teton
Nat. Park
Rocky Mtn.
Nat. Park
Black Canyon
of the Gunnison
Nat. Park
Big Bend
Nat. Park
Theodore Roosevelt
Nat. Park (North Unit)
Theodore Roosevelt
Nat. Park (South Unit)
Badlands
Nat. Park
Wind Cave
Nat. Park
Hot Springs
Nat. Park
Everglades
Nat. Park
Dry Tortugas
Nat. Park
Biscayne
Nat. Park
Great Smoky Mtns.
Nat. Park
Mammoth Cave
Nat. Park
Congaree
Nat. Park
Voyageurs
Nat. Park
Isle Royale
Nat. Park
Cuyahoga Valley
Nat. Park
Shenandoah Nat. Park
Acadia
Nat. Park
Sequoia
Nat. Park
Texas Eagle
Heartland Flyer
Pacific Surfliner
San Joaquins
Cascades
Capitol Corridor
Empire Builder Sunset Limited
California Zephyr
Southwest Chief
Coast Starlight Lake Shore Limited
Capitol Limited
Maple Leaf
Cardinal
Keystone &
Pennsylvanian
Crescent
Downeaster
Ethan Allen
Regional
Vermonter
Silver Meteor
Palmetto
Silver Star
Carolinian
Adirondack
City of
New Orleans Piedmont
Service Suspended
14 15
Call now to book: 0800 082 2170
The effortless way to
experience the USA
first hand
At Jetline Cruise we aim to make the
most of your cruise to or from North
America by combining your cruise with a
variety of incredible land based options.
Your time in the USA can be optimised
by travelling on a train instead of flying.
This has the benefit of eliminating the
inconvenience caused by airports and
security queues while at the same time
giving you the opportunity to experience
more of the scenery and varied
landscapes this country has to offer.
Travel in comfort on one the many Amtrak
services taking you from the Great Lakes
in the North to the Big Easy in the South.
Perhaps travel from the parched deserts
of the West, across the Rockies to the
amazing metropolises of the East Coast.
See parts of the country that you would
not otherwise see - all from the comfort of
your private sleeper cabin or in the public
lounges, bars and restaurants on board
the train.
All of our cruise holidays with an
overnight train journey include private
sleeper roomette on a full board basis.
This really helps you to budget and save
holiday spending money on things like
dining out, hotel accommodation and
transportation costs.
Private roomettes
Your private roomette accommodation is
an air conditioned space with a window
designed simply as a place to sit by day
in quiet solitude watching the world go
by. At night the recliner seats convert
into bunk beds for a cosy place to sleep.
Each accommodation carriage has shared
shower and toilet facilities.
Viewliner Roomettes on most east coast
services are approx 3'6"x6'8" have
the added convenience of a WC and
wash basin in them. Whereas Superliner
Roomettes on West coast services are
approx 3'6"x6'6" and do not have a W/C
and wash basin in them.
On all routes you have the opportunity
to upgrade your roomette to a larger
bedroom with private shower, WC and
wash basin . These rooms
are approx
6'6" X 7'6"
and even with
the beds folded
down there is
still a separate
recliner seat.
All
accommodation
on board Amtrak trains have a cabin
steward who provides a turndown service
to convert your roomette into a bedroom
at night. Toiletries, towels, linens, coffee,
bottled water and newspapers are also
included in the price.
Dining
Any overnight train journeys with private
accommodation will include meals on a
full board basis. Whether it is for a full
sit down meal or more informal dining
many services have one or more options
for on board dining. On long distance
trips passengers are asked to make
reservations for lunch (between 1130 &
1500) and dinner (between 1700-2100).
Also most special dietary requirements
are catered for.
Here is an example of the menu available
on the Empire Builder between Seattle
and Chicago for our Alaska cruise and
stay holidays:
USA BY TRAIN
Discover the
STARTER
Small Salad / Warm Roll / Tea
or Coffee
MAIN COURSE
Vegetarian Pasta Or Herb
Roasted Chicken Or Sea Food
Catch Or Steak or Speciality of
the Day
DESSERT
Hagen Dazs Ice cream Or
Cheesecake Or Fruit
Or Speciality of the Day
Jetline offer a wide
selection of Cruise & Rail
packages, choose from:
EMPIRE BUILDER
Chicago - Milwaukee -
Minneapolis - Rockies -
Seattle
Travel the northern border near
Canada for one of the greatest outdoor
adventures in the USA. Cross sprawling
farmlands as you journey over the
Wisconsin River up steep hills and through
the longest tunnels in North America.
Ahead lie the Rockies and the Glacier
National Park crossing the continental
divide over to Seattle.
MAPLE LEAF
Toronto - Niagara Falls -
Buffalo - Upstate New York
- Manhattan
Link two amazing destinations together
Niagara Falls and Manhattan without
the need to fly and throw in some of the
most beautiful scenery possible through
leafy Upstate New York. Overnight
sleeper accommodation is not necessary
for this 11 hour journey - which saves
lots of time as cross border immigration
is completed en route taking you to
Niagara Falls in Ontario on the Canadian
side of the border. Rochester, the
Pallisades, Adirondack Mountains and
Finger Lakes region are all seen on this
beautiful journey.
CRESCENT
New York - Philadelphia
- Washington DC - Deep
South - New Orleans
Journey from the Big Apple to the Big
Easy between the front door of America's
Eastern seaboard to the gateway to the
American South. During your 30 hours
on board take in twinkling Northeast
cityscapes, the shining Blue Ridge
Foothills to new south cities such as
Charlotte, Atlanta and Birmingham. Then
through civil war battlefields and onto the
Deep South and the Louisiana subtropical
swamp country.
CALIFORNIA ZEPHYR
San Francisco - Salt Lake
City - Denver - Chicago
On this two night journey between the
Chicago and the great cities of the West
lie narrow canyons, towering peaks and
breathtaking mountain wilderness areas.
as you cross two great mountain ranges -
the Sierra Nevadas and the Rockies. Travel
from the shores of Lake Michigan in the
Midwest across the Kansas plains and the
American heartland. San Francisco and
the Pacific await on the west coast with
lots of variety and attractions.
LAKE SHORE LIMITED
Chicago - Cleveland - The
Great Lakes - New York
This overnight journey skirts the Great
Lakes through Cleveland in Ohio and
Buffalo to Albany. Pass Lake Erie, the Erie
Canal and the Mohawk River through
upstate New York into the heart of
Manhattan. Perhaps divert at Albany to
Boston to visit another amazing cityscape
home to the Boston Tea Party and the
American War of Independence.
SILVER STAR -
SILVER METEOR
New York - Philadelphia
- Washington DC -
The Carolinas - Florida
This is an overnight journey through
America's largest cities, civil war history
and onto the beaches of Florida. The
Silver Meteor goes via Charleston (South
Carolina) and takes 28 hours leaving New
York in the afternoon. The Silver Star
goes via Raleigh (North Carolina) and
takes 31 hours leaving New York in the
morning. Both services include Baltimore
in Maryland, Richmond in Virginia and
Savannah in Georgia.
CITY OF NEW ORLEANS
Chicago - Memphis -
New Orleans
This 926 mile overnight trip links the three
most important music capitals in the
USA. It is fitting that music determines
the name of this route because it was
in these three cities that Blues music
was developed. This service between
the Great Lakes to the Gulf Of Mexico
explores some of the country's most
unique and historic regions from the
Farmland of Illinois, the forests of
Tennessee, Mississippi and the bayous of
Louisiana.
AMTRAK COAST
STARLIGHT
Seattle - Columbia River
- Cascades - Oregon -
Sacramento - Silicon Valley -
Santa Barbara - Los Angeles
Widely regarded as one of the most
spectacular of all train routes, the Coast
Starlight links the greatest cities on the
West Coast. En route daily between
Seattle and Los Angeles, the Coast
Starlight passes through Portland,
Sacramento, the San Francisco Bay
Area and Santa Barbara. The scenery
along the Coast Starlight route is
unsurpassed. The dramatic snowcovered
peaks of the Cascade Range
and Mount Shasta, lush forests, fertile
valleys and long stretches of Pacific
Ocean shoreline provide a stunning
backdrop for your journey.
AMTRAK SUNSET LIMITED
Texas - El Paso - Arizona -
Los Angeles - Pacific Coast
The Sunset Limited whisks you 1995
miles from the "Big Easy" New Orleans,
through the Bayous of Louisiana, the
huge heart of Texas, the storied West
and beyond to Los Angeles, the home
of The Hollywood Western. This is
true Wild West country with Apaches,
coyotes, road runners, Billy the Kid,
stage coaches, raucous saloons, Wild
West Train Robberies and the Shoot
out at the OK Corral. Sit back and
enjoy sunlit marvels of colour and
unobstructed splendour, for just as
a sunset is so much more than an
astronomical event, so too are the
pictures painted in your window. The
sun will eventually set on your journey,
but the afterglow will last forever.
AMTRAK SOUTH WEST
CHIEF
Chicago - Kansas -
Dodge City - Colorado -
New Mexico - Arizona
- Los Angeles
This route follows the Santa Fe Trail and
Route 66 in true western spirit from
Chicago passing through Kansas, Dodge
City, Comanche country and Apache
Canyon on the way to Albuquerque.
You'll be mesmerised by this region's
beauty and allure, passing through
ranches, mountains and deserts. Carving
through curving canyon passages only
a few feet wider than the train itself,
you'll see spectacular landscapes and
pristine vistas not visible from interstate
highways. This two-night journey crosses
two time-zones and passes through
Colorado, New Mexico and Arizona.
Perhaps stop off at Williams Junction in
Arizona to visit the Grand Canyon.
Luggage
Each passenger is allowed two cases
of 23Kg each in their accommodation
and are also able to check into the
baggage car an additional 3 cases each
of 23 kg - which is far more than you
would be allowed if you were flying.
The maximum duration we are currently
promoting is 3 nights and so we would
recommend you to take 1 small case
for 2 people and check the rest of
your luggage to give you more space.
At each station Red cap Attendants
provide a free service to help you with
your luggage.
West to East coast services usually have
a change of train in Chicago and your
checked baggage will automatically be
taken care of and transferred between
the trains for you. You will need to
carry your hand luggage with you to
your next train - so the smaller the
better when you have the morning or
afternoon at leisure to explore Chicago.