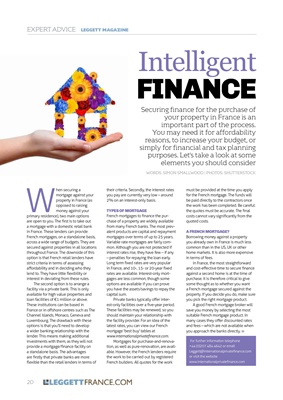 Half-timbered homes with
wooden framework infilled with
brick, torchis (cob) or plaster.
Wood is used on both the interior and exterior,
giving these
properties charm and style!
This type of construction dates
back to Norman times. Sometimes the lower
storey may be
constructed of stone with half
timbering used for the upper.
In old towns colombage houses
might include a corbelling
Bastide is the local term for a
manor house in Provençe. Larger and more
elegant than the
farmhouses called mas, these
properties were originally occupied by
wealthy farmers. Usually square
or rectangular with
tile roofs, the walls are created
of local stone sometimes covered
with stucco or whitewash.
By the 19th and 20th centuries,
many were being used as summer houses by
wealthy citizens
of Marseille - more recently
BASTIDE they've been transformed into
highly enviable country homes.
The simpler mas were built
near springs, while bastides
will sit on a rise from which the
countryside can be surveyed.
Windows are placed symmetrically around
a central entrance
which opens under a wroughtiron
balcony or marquise glass
canopy. To the front will stretch
a long terrace matching the
proportions of the façade.
structure - a piece of wood
jutting out of a wall - to provide
more space on the upper floor
rooms (a technique used since
Neolithic times). There are
many fine examples of colombage
homes in Normandy and
Burgundy as well as in the old
bastide towns of south western
France where the infill is more
likely to be of russet brick.
COLOMBAGE
VAUCLUSE €675,000
Not far from Orange, a beautiful 5 bed bastide with
swimming pool. Well built and protected from the mistral
winds. Views over vineyards, Mont Ventoux and the
Dentelles de Montmirail. Ref: 69056JBO84H
CALVADOS €246,000
A charming example of a colombage dwelling. Awash
with beautiful beams and set within charming gardens.
Ref: 60506PD014
WORDS: HELEN HOLBROOK
LEGGETTFRANCE.COM
20 Here's our guide to the varied styles of houses you
are sure to see when visiting parts of France.French Style