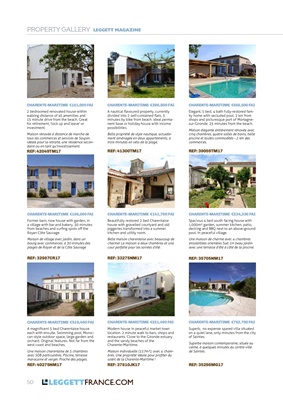 What options do you have with savings when you move to
France? Financial expert Jennie Poate takes us through a real life
case study...
As an expert in both UK and
French financial matters, I asked
them questions about their
financial needs and requirements and then took them
through the options available.
They could leave the funds
where they are and accept the
1% income but still with a
45.5% total French tax charge.
The funds are considered to be
part of their estate. If one of
them dies they are well aware
of the succession law in France
and would prefer that the funds
pass to each other and then to
all four children after they die.
They could consider a 'Contrat
d'Assurance Vie'. This can be
available in sterling or euros so
they don't have to change their
money now when the exchange
rate is poor.
It is a life assurance investment, so inside the 'wrapper'
is the investment, the part
that is invested for you. It is
usually held with an insurance
company either inside France
or outside depending upon the
company recommended. It is
open ended, i.e no fixed term
and can pay a regular amount
(it can match the performance
M
Y CLIENTS DAVID
and Jean moved
to France in
November 2015
taking early
retirement to live the good life.
They are married and have two
children each from previous
marriages.
I met with them at their
home as they wanted to discuss
their options for investment.
They have a fixed rate deposit
account maturing shortly. It
was paying 3.5% gross interest
and they have been offered
just 1% by their UK Bank as
interest rates have fallen. They
have received their first 'Avis
D'Imposition' for income tax
and are in the 30% tax bracket
as they have good income from
their teacher's pensions.
Their £200,000 fixed rate
deposit income paid them
£7,000 pa. They have been
charged a 30% income tax rate
(converted at £1 to €1.15) of
€2415 and a 'CSG' (or social
charge bill) of €1247.75. Wow!
So out of their €8,050 deposit
income they have paid €3,662
in taxes...
WORDS: JENNIE POATE I PHOTOS: SHUTTERSTOCK
50 LEGGETTFRANCE.COM
EXPERT ADVICE LEGGETT MAGAZINE
SAVE
SMART
Jennie Poate is Head of
Operations, France for
Beacon Global Wealth
Management