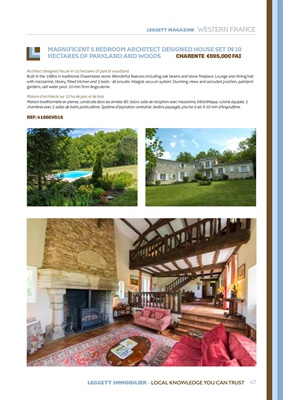 47
SAVOURY BREAD
Mix together:
250 grams plain flour
1.5 teaspoons baking powder
100 ml. milk
100 ml. olive oil
Then add your choice of:
Olives, gruyere cheese, ham/
cooked bacon or chorizo; herbs
Grease mini muffin pans and
line with circles from 1 packet
of ready-made sweet shortcrust
pastry. Bake blind for 8-10 mins
at 200º C.
Fill with simple crème patissiere
made of:
4 egg yolks
60 grams caster sugar
25 grams plain flour
2 teaspoons cornflour
280 ml milk
such as oregano or herbes de
provence; chopped sun dried tomatoes; finely chopped sautéed
onions.
Pour into a greased loaf tin and
bake for 45 minutes at 180º C.
OLIVE TAPENADE
4 anchovy fillets (rinsed in cold
water and dried)
200 grams pitted black olives
2 tablespoons drained capers
2 cloves garlic - peeled and
crushed
1 tablespoon lemon juice
1 teaspoon oregano
½ cup of extra virgin oil
freshly ground black pepper
Pulse all the ingredients, gradSavoury
loaf served with a selection of tapenades
Beat egg yolks and sugar
together till pale and creamy,
whisk in the flours. Heat milk
till almost boiling and add to
egg mixture. Return to heat
and keep beating till mixture
is thick and creamy. Cover
with clingfilm to prevent skin
forming. Once cool fill tart
cases and top with fruit of
your choice then glaze with
either redcurrant jelly or apricot
jam - delicious!
Mini Fruit tartlets
ually add oil until the mixture
forms a coarse paste. Season
then cover and refrigerate - it
keeps for up to one week.
ROASTED RED PEPPERS
AND CORIANDER PESTO
2 red roasted peppers - peeled
and chopped
1 cup lightly packed coriander
leaves
2 cloves of crushed garlic
¼ cup of toasted pinenuts
1 tablespoon extra virgin oil
salt and freshly ground black
pepper
Pulse together the ingredients
and season to taste. Refrigerated
it keeps for 2 - 3 days
YDON'T
FORGET CHEESE
serve a selection
of 3 - 4 delicious
cheeses with sliced
French bread