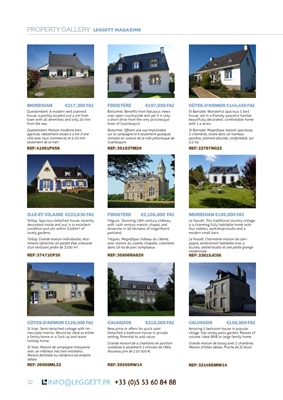 Chacun Son Everest: "A remarkable achievement
at any age
and this delightful little girl was
just six years old!"
Joanna Leggett says the
sponsorship is a natural fit:
"gardens bring joy and are the
ultimate setting for any home.
Open Gardens/Jardins Ouverts
are becoming a force with
which to be reckoned and it's
an amazing charity that they are
supporting - we are very happy
to help!"
For more information about
Open Gardens/Jardins Ouverts
visit their website:
we do!"
Such has been its success,
Open Gardens/Jardins Ouverts
exhibited at Chantilly - France's
premier horticultural event - for
the first time in 2015. "They've
been tremendously supportive
and invited us back. In fact their
theme for autumn 2016 was
'generosity' which is what we
are all about!"
But, as the scheme has
grown, so too has the need
for support. "Joanna Leggett
had already been opening her
garden for us for the past two
years and at Chantilly 2016 we
were delighted to announce
Leggett Immobilier as our major
corporate sponsor!"
The help the scheme provides is palpable - at Chantilly
one young cancer survivor was
able to stand up and speak
about her experience with A
32 LEGGETTFRANCE.COM
COMMUNITY LEGGETT MAGAZINE
BELOW
Just three of the
many gardens
open to visitors
through the
Open Gardens/
Jardins Ouverts
scheme