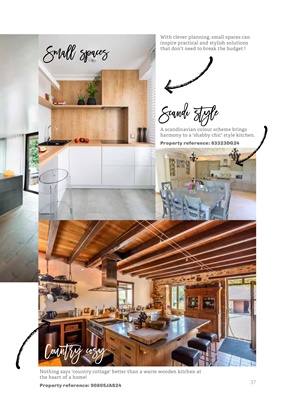 37
Small spaces
Country cosy
Scandi style
2.
With clever planning, small spaces can
inspire practical and stylish solutions
that don't need to break the budget !
A scandinavian colour scheme brings
harmony to a 'shabby chic' style kitchen.
Property reference: 63323DG24
Nothing says 'country cottage' better than a warm wooden kitchen at
the heart of a home!
Property reference: 90805JAS24
Y
Y
Y