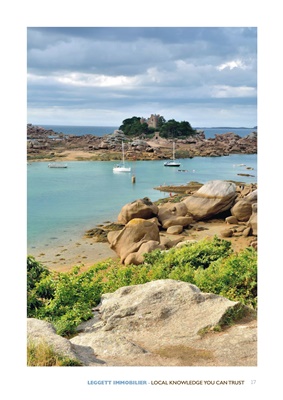 KEEP IT LOCAL
Use local workmen for any
renovation. Importing a team of
craftsmen won't endear you to
your neighbours. French artisans
are used to working with local
materials, meeting regulatory standards
and handling the necessary
paperwork.
HEALTHCARE
According to the World Health
Organisation, France has one of
the best healthcare systems in
the world. All workers in France
pay 20% of their salaries into the
state system, and French residents
have access to it. The state pays
part - sometimes all - of their
medical costs.
EU expats arriving in France
need an S1 form to apply for state
healthcare. When you register into
the system, you receive a medical
identity card - the green Carte
Vitale. The health specialist logs it
into a central computer whenever
you pay medical expenses.
You need to register with a
GP (Médecin Traitant). Each visit
requires an immediate payment,
but the state reimburses 70%.
Many people choose a 'top-up'
insurance - a Mutuelle - to cover
the rest of the costs.
TAXES
The French tax year runs from 1
January to 31 December. You must
declare all your earnings from the
date of your arrival, which you do
in the annual Déclaration des Revenus form
available at your local tax
LEGGETT IMMOBILIER - LOCAL KNOWLEDGE YOU CAN TRUST 17
LEGGETT MAGAZINE EXPERT ADVICE