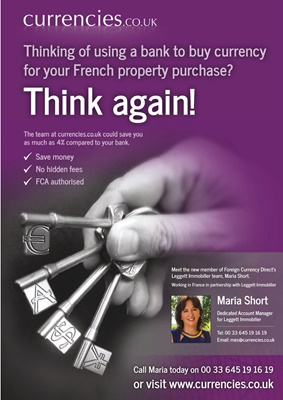 LEGGETT IMMOBILIER - LOCAL KNOWLEDGE YOU CAN TRUST 33
MANCHE €278,200 FAI
Stunning Normandy property. Ideal home
with outbuilding to create a gîte. Perfect
for self-sufficiency. Outstanding views.
Belle maison avec de superbes vues. 3/4
chambres plus grenier. Dépendances et
terrain.
REF: 40721EMW50
MANCHE €66,000 FAI
Spacious detached cottage in pretty
village between Domfront and St Hilaire
du Harcouet in south Manche.
Jolie maison dans un village calme, à la
campagne, près de Barenton, en Basse
Normandie.
REF: 34847RL50
ORNE €119,900 FAI
Spacious detached 4 bedroom house with
garage. Edge of town location bordered by
a river with land of approx 1.3 acres.
Maison à Tinchebray. 4 chambres, garage.
En bord de rivière.
REF: 41655RK61
CALVADOS €66,000 FAI
2bed, detached, stone cottage with outbuilding and large
garden with pond.
Maison individuelle en pierres avec
dépendance et grand jardin avec mare.
REF: 20658BS14
CALVADOS €147,000 FAI
Reduction from €158,000 to €147,000.
Good value for money. House or income.
Charming 3 bed property in splendid
location.
Réduction de 158 000 € à 147 000 €.
Charmante maison en pierres. 3 chambres.
REF: 29013CK14
MANCHE €1,060,000 FAI
South Normandy. Fairytale manor house
with 50 acres of meadows and listed
gardens. 10 km from sea and beaches.
Sud Normandie. Manoir de rêve avec 20 ha
de prairies et des jardins portant le label
de « jardins remarquables ». A 10 km de
la mer.
REF: 36942CHL50
CALVADOS €424,000 FAI
Amazing watermill perfectly restored with
2 properties. Very lucrative gîte business
in a peaceful environment. Close to the
seaside.
Superbe moulin parfaitement restauré avec
2 propriétés. Activité de location saisonnière à succès
dans un environnement
calme et préservé. Proche du bord de mer.
REF: 41430ASL14
MANCHE €399,800 FAI
Pristine gîte complex in over a hectare. Inground
pool and outbuildings. St Hilaire
du Harcouet 5 min. Price negotiable.
Complexe de gîtes avec dépendances et
piscine couverte. Proche de St Hilaire du
Harcouet en Sud-Manche. Prix negociable.
REF: 33549RL50
LEGGETT MAGAZINE NORTHERN & NORTH WEST FRANCE