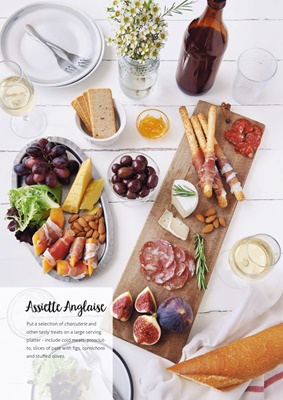 46
PROPERTY GALLERY LEGGETT MAGAZINE
VIENNE €66,000 FAI
Detached 4 bed village house with
a garden, garage and outbuilding. In
sought-after village with shop, bar, bakery
and beautiful scenery.
Maison de bourg de 4 chambres avec
jardin, garage et dépendance. Dans le
centre d'un village animé avec commerces,
située dans un bel environnement.
REF: 38742SMO86
CHARENTE €71,500 FAI
Renovated 2 bed detached cottage.
Garden with lovely views. In a hamlet near
Civray on the Charente / Vienne border.
Maison de 2 chambres entièrement rénovée
avec un jardin offrant une belle vue.
Située dans un paisible hameau proche de
Charroux et de Civray, à la limite Charente/
Vienne.
REF: 41244MM16
NORTH VIENNE €172,800 FAI
Maison de maître with high ceilings, light
bright rooms and a large garden. In a quiet
hamlet yet only 5 min from Loudun.
Maison de maître avec de hauts plafonds,
des chambres lumineuses et un grand
jardin. Dans un hameau paisible à
seulement 5 minutes de Loudun.
REF: 38947JHO86
CHARENTE €299,000 FAI
Immaculate Charentaise farmhouse. 3
beds, 2 bath. Farmhouse kitchen, utility
room, office and dayroom. Business
potential with barn and outbuildings and
6.5 acres pasture.
Maison charentaise avec grange, dépendances et 2,7 ha de prairies.
3 chambres, 2
SDB, dressing, cuisine équipée, buanderie,
bureau.
REF: 38421SD16
LOIRE €152,600 FAI
Beautiful 3 bedroomed country manor
style house with gardens and 2-storey
garage. This charming country residence
is set in a tiny hamlet with stunning views
all around.
Belle maison de campagne style manoir
avec 3 chambres, jardin et 2 garages.
Dans un petit hameau avec une vue panoramique
imprenable.
REF:41404AF37
CHARENTE €278,200 FAI
Beautiful 5 bed Charentaise stone barn
conversion. 2.1ha of river frontage.
Between towns of Confolens and
Chabanais. Well renovated large family
home. B&B potential.
Superbe grange rénovée. 5 chambres et 2,1
ha de terrain. Dans un hameau tranquille
au bord d'une rivière.
REF: 32191TSM16
CHARENTE €138,000 FAI
Massignac. 3 bed renovated house & barn
with new roof and fosse. Double glazing,
heated by a multi-fuel burner and electric
radiators. Fast internet connection, barn,
terrace, garden and paddock.
Située à Massignac, à coté des lacs. Une
belle maison rénovée. 3 chambres, grange,
hangar, terrasse, jardin et du terrain.
REF: 35830DA16