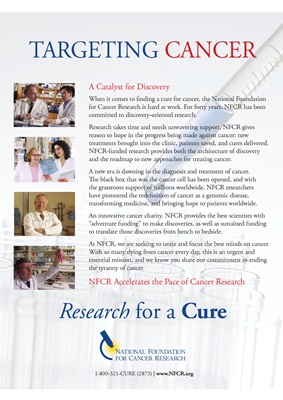 INTRODUCTION
CANCER CONTROL 2014 9
We were very pleased with the response of
readers around the world to the 2013 edition of
Cancer Control. Many found the articles helpful
in their daily battle to control cancer with limited resources
and valued the information on latest developments and best
practice. For example, a Commissioner at the Nigerian
Ministry of Health reported that he was using Cancer Control
to "equip my team with up-to-date information in response
to the challenge of rising cancer incidence", a Middle-East
NGO said they were using the publication for "promoting
cancer control programmes in the Middle East" and the
Head of the Nairobi Cancer Registry said they read it to "be
up-to-date with new information on cancer". There are many
more examples from all around the world.
In this second edition, we turn our attention to cancer
control planning, especially in the light of the upcoming
revision of the Millennium Development Goals, with articles
from NGOs, politicians and academics looking at priorities,
what can be expected and which bodies and task forces will
enforce them. Our cancer management section, moves us
closer to the frontline with key appraisals of the changes in
incidence of breast and cervical cancer in low- and middleincome countries as they
develop, the continuing
importance of radiotherapy and the need to support its
expansion, how cancer training should be reformed to allow
doctors to remain in hospitals rather than spending time
away at universities and we also look at cancer congresses:
why people attend and what they get from them?
Vaccines for cervical cancer offer real hope for cancer
prevention worldwide and we have studies from Africa and
China which consider how to maximize access to these
vaccines. We also report on considerable successes in curing
retinoblastoma in French-speaking Africa. Our regional
initiatives section is again full of programmes to counter the
impact of cancer: one of the simplest, but most important, is
the initiative by the Indian Ministry of Railways, whose
scheme of reduced fares for cancer suffers helps improve
access to care in a very direct way and overcomes the
isolation that can be a real barrier to diagnosis and
treatment.
We hope you find much in the 2014 edition to ponder and
to find useful in your working life, and hope you will also
share with us your own experiences, issues and initiatives, as
well as topics you would like to see us cover in future
editions. In 2015, we will be looking further at national
cancer plans and would welcome contact from those directly
involved.
Finally, please visit www.cancercontrol.info where you will
have access to articles from both editions of Cancer Control
as well as more information about cancer control in
emerging countries and the work of INCTR. l
Dr Ian Magrath, Editor-in-Chief, Cancer Control 2014
Tim Probart, Publisher, Cancer Control 2014
WELCOME TO THE SECOND
EDITION OF CANCER CONTROL